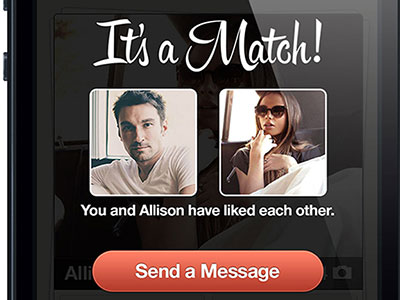 If you are looking to meet a sex buddy, it can be a very complicated process. The traditional routes to finding a girl are more conducive to finding a relationship which is not what you want. If you want to find a hookup there are ways that you can do so without all the other things that come with a relationship. The old days of one night stands are gone and have been replaced by a hookup. A hookup is the same as a one night stand, but doesn't have all the negative things attached. If you are looking for a hookup the best place to find one is on the app Tinder.


What is a sex buddy?
A sex buddy is close to a friends with benefits arrangement. It is a person who you have an agreement with that you will have sex when you want without any strings attached. There is no commitment and ideally there are no emotional ties. Sex buddies are those people you can call at the end of the night when you just want a little loving. They aren't girls who are looking for marriage, or to meet your mother. They are looking for the same thing that you are, sex. The beauty of a sex buddy is that no one feels guilty and everyone is saying exactly, and getting exactly, what they want from the relationship.
What is Tinder?
Tinder is the best dating app around. It takes all the things that we love about dating sites and combines it into one super easy app. Think go it as dating for the ADD generation. The people who are on Tinder are more open about what they want, and put it all out there. When you find someone on Tinder there is no lying about how committed you really want to be, or what you are looking for. If all you want is a sex buddy, you are allowed to say so. That takes the pressure and deceit out of making a connection with a girl.



The best reason to use Tinder is that there aren't any hard feelings once you have sex, and you can have sex as many times as you want. In the days before Tinder you would meet a girl, lie to her about wanting something more than just a one night stand, have sex with her, and then lie and say you were going to call her. That left you feeling guilty and scared to run into her. It also left her feeling bad about herself. It also meant that no matter how good the sex was, you better hope you enjoyed it because it wouldn't ever happen again.
Tinder allows you to meet girls who are looking for nothing more than pure sexual satisfaction, not just once, but whenever either you or she wants it. The most honest form of dating, you can say exactly what you want. Even better, you don't have to approach some girl in a crowded bar. You are able to look through hundreds of profiles of single girls in your area to find one who would like a sex buddy arrangement as much as you do. Many girls will make it very clear on their profile page that they want nothing more than just a good night, or many good nights, with the guy who can rock their socks.
Why use Tinder
Perhaps the best reason to use Tinder is because you can find someone in an instant. With the mobile to go app you are able to view girls from any location. If you are out for the evening and striking out, you don't have to go home alone. You are able to look for someone remotely from wherever you are at. You don't have to worry about rejection. Sending someone a message to meet up will not be met by a look of disgust, just a yes or no. That will save you from the embarrassment of putting yourself out there. Instead of going through the hassle of trying to find a girl to have sex with on a continual basis, hop on Tinder and find someone who you can have a long standing understanding about sex any time, and anywhere. It is the best way to find a sex buddy relationship, or just a one night stand without hard feelings. Thanks to the internet finding a sex buddy has never been easier.