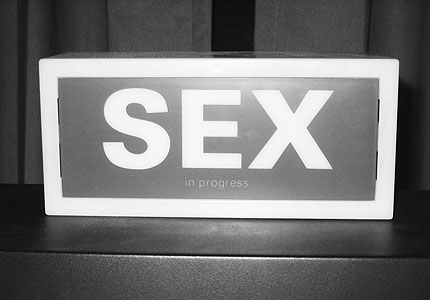 So you've managed to secure yourself a friend with benefits via a sex buddy site, and you want to know what you can do to maintain the sexual side of this relationship.
You need the excite her, entice her, be open with her, read her body language, know what works and what doesn't, relinquish control every once in a while, know when to quit and most importantly to give her orgasms and plenty of them.
Here are ten tips on the do's and don't to ensure that she keeps coming back for more!
1. DON'T: rip her pants off.
Women in these situations (being a friend with benefits) go to a lot of trouble to purchase sexy underwear to please you and turn you on, they're not some cheap and nasties that have been hanging around for years. Admire them, tell her there sexy.
DO: slip them over to the side.
Pulling her sexy nickers to the side for some afternoon delight before getting into it is a massive turn on and will make her feel like you appreciate her effort and you'll probably be rewarded with many different sexy little numbers.
2. DON'T: Talk like your in a porno.
There is nothing worse than a guy who says dirty shit that she doesn't want to hear. You're not some 80's porn king! No girl wants to hear that you're so hard for them and you're going to cum up their dirty little ass.
DO: Talk Erotically.
Saying sexy stuff and things like 'god that feels good when I move like this your so sexy' is something she wants to hear. Make sure whatever you say erotic things, you say it in a good way. She isn't some slutty stripper being paid for your foulmouthed lust!
3. DON'T: Just slip it in the wrong hole.
Some men think they can take what they want, when they want it – but its a full on violation to women. Lots of men love anal, or fantasize about it at some point. Its the forbidden pleasure they want, but for most women unless their specifically into that, they don't really want to go there, so just claiming it without even discussing it, will totally turn her off.
DO: Discuss your fantasies.
Let her know that you'd love to give it a go. Discuss it before ramming it in and she might agree to giving it a go.
4. DON'T: Ask too many questions.
Am I doing it right? Do you like it when I do that? Am I in the right position? Is it in far enough? Are major don'ts! Women who are here specifically for casual sex want you to fuck them, not fill out a questionnaire on the way.
DO: Use your eyes.
Watch for signs of pleasure via facial expressions, and how she's moving her body. She'll show you if she's not into it or if she cant get enough!
5. DON'T: Try the figure 8 thrust.
If you want to give your sexy buddy what shes asking for, which is an orgasm! This move, which isn't a move, it's a complete fuck up, because it sux, and its not turning her on! Your sloshing around up in there like its an oar and your trying to get to shore – leave the fake moves to the porn stars!
DO: Lie back and enjoy.
The best thing to do is give her a turn at taking the reigns – let her climb aboard and grind all over you.
6. Don't suck her nipples constantly.
Your not having a feed, your trying to arouse her. You can suck them just don't remain attached at all times.
DO: Freeze, warm, flick or pinch them.
There are plenty of ways to turn a women on by touching her breasts. Ice grazed over her nipples can be a real turn on, as can warm water drizzled over them. Flicking and pinching them are all great ways to tease and excite during foreplay and sex.

7. DON'T: Blow on her vagina!
Whoever told you that was something women like is a dick! It's not sexy, it does not turn them on, its annoying!
DO: Lick her Labia.
Focusing on the love bud (Labia) is always something that will bring your sex buddy to climax, but why not try mixing it up by teasing her labia for some extra special attention and a different sensation.
8. DON'T: Keep hammering away.
Fucking for hours isn't something any women wants to do! Repeating sex all day is a whole different thing, you finish – you decide after a glass of water and a ciggie that round two and and possibly three are in the cards. But if you cant get her off or yourself after half an hour your doing it wrong!
Good sex lasts between ten and thirty minutes. Hammering away for more than that is going to create some sort of friction burn and this is a no no!
DO: Admit defeat.
If your having sex and can't seem to get to the end maybe you just cant cum. This could be down to stress or two much alcohol and if shes cum twice but your no where near it just admit defeat.
9. DON'T: Try to stick as many fingers as you can up there.
It's a pussy, not a hold all. 'The End!'
DO: Vary the penetration.
Get her wet first by fooling around with her clitoris. Don't try the 'Dry Finger Fuck". Two fingers maximum here. Too many is just fucking gross!
10. DON'T: Forget about Foreplay!
Women like to prepare for the show – they don't want to get there and realize they have left something behind. For a start you'll have a hard time getting it in, and she'll be home half and hour after the painful sex you made her endure, icing her privates while searching other online opportunities for when she's recovered.
DO: Take the time to enjoy the scenery!
You've got a sexy lady nude in your bed – the visual delights are endless so take your time looking, touching and fondling your way to the finale.