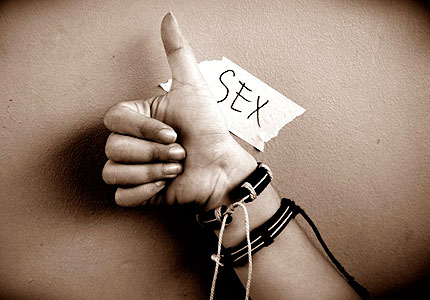 Finding a sex buddy online has never been easier. By creating a blurb about yourself encompassing your coolness and portraying that your someone who is in their right mind will make that happen.
Seeking out casual sex via the net and online dating websites is a lot easier to achieve compared to hashing it out in person with someone who actually wants a boyfriend and a relationship rather than a casual sex buddy, and risk embarrassing both yourself and the women your propositioning (even if they want to fucked sideways by a guy that only wants them for sex)due to such reasons as guilt, morals and social pressure. Women and men choose casual online dating because they want sex, they like sex and it's so much more user friendly because you don't have too hurt too many feelings or misread signals.
Sign Up For An online Sex Buddy Site (Such As).
Socialsex.com
All these sites will increase your chances of securing a sex buddy. You make a profile, search through the ladies and make contact. By stating in your profile that your looking for a friend with benefits specifically, cuts out all the nonsense of wading through a heap of responses that don't meet your requirements. The same goes for the ladies, you can see what their looking for and only send out messages to those who are looking for the same situation as you.
Compose an ad using the do's and don'ts
DON'T sound desperate or you've lost before the race even started.
DO Keep your ad light, funny and relaxed and you'll be in bed with someone in no time.
DON'T ask them to respond – if they want to they will!
DON'T give to much contact info that could include your home and cell numbers, beeper, pager, email, Facebook link and gtalk account – this will make you look
seriously desperate, instead.
DO give them email and gtalk and see what happens after that!
DON'T talk about your job, car make and year, or money!
DON'T discuss penis size (She'll think your trying to talk it up because it is in fact small)
DO sound intelligent and check spelling, grammar and try not to include slang!

Make yourself look like Gold without actually pissing in your own pocket.
Your everything she needs, happy, fulfilled, smart and you look after yourself both physically and hygienically. Women want a well groomed man – (but it doesn't mean you have to be hairless, shes looking to be screwed. ) Your placing your ad because your after something more than cheap thrills from a drunken bimbo. You need to build your value in her eyes. Go in with the attitude that of course they are going to like you, confidence is the key. Don't list your qualities but exude them!