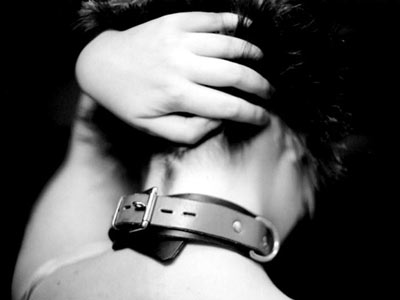 If you haven't read 50 Shades of Grey you may not be familiar with the term BDSM. If you have a friend with benefits is interested in it, think twice before you agree to it. It may seem like whatever she is into is no big deal, but this type of sexual activity is highly emotional and for the type of arrangement that you have with her, it may be a little more demanding than you are prepared for. Thanks to the highly read book, it is becoming a much more common practice, but that does not mean that it is accepted, or something that everyone is into. Before saying that you are on board, make sure you truly understand what is involved in it.
BDSM stands for the activities of bondage, domination, discipline, sadism, submission and masochism. It is a highly complicated type of sexual activity that has many rules and codes of conduct. If you are thinking it is just about a little rope action, or being tied to the bed, think again. To engage in this type of activity, you need to know all the rules and follow them carefully. There are many key components to dealing with women who are into this type of sex. They have a tendency to have some baggage which can explode if you don't play by their set of regulations. In general, BDSM involves doing the following:
Always treat women who are into BDSM with the utmost respect
Respect needs to be adhered to when engaging in BDSM. That means that it really doesn't matter who is the submissive or dominant, you have to get permission before you just do whatever you like. It may seem like if she is submissive that she wants you to take her whenever, wherever, but that isn't the case. In fact, even in the submissive role, she is in control. Only try to take roles if she is in the mood, or the whole deal will be off.



Make sure to have clear definitions before beginning
Knowing what is expected of each partner is important for it to go well. If one has one idea of what is going to go on that is different from the other, there is going to be a breakdown of communication which can end in disaster. The key to this type of sex is communication. If you don't have that with your booty call, it is best to stick to the other stuff.
Know what you are getting yourself into before you get yourself into it
This is not a trial and error type of sexual activity. Once you begin, you have begun. It is important to do your research into the world of BDSM to ensure that it is really what you want. If you have any doubts, it isn't for you. You have to be completely comfortable with what you are about to do, or there can be huge problems. It is not for everyone, and realizing that is important to being true to yourself. It isn't a sexual practice that everyone enjoys, so if you are thinking "it is sex, how bad can it be?", the truth is that it can be very uncomfortable and really not much fun, if it isn't what you are looking for.
Take your time
If you decide that it is something you are alright trying, the bad news is that it probably isn't going to be a booty call type activity. A booty call is a late night, not much thinking involved type of sex. That is the exact opposite of what you are getting yourself into. It takes a lot of communication to get it right, and a lot of trust. Not many people trust their booty call. It is a hit or miss proposition which usually starts at the end of a long night. If you want to have that type of sex, it is probably not a good one for just a booty call. If you aren't into spending the time or the energy setting it up, it is best to say "no thanks". Much like a board game, setting it up can